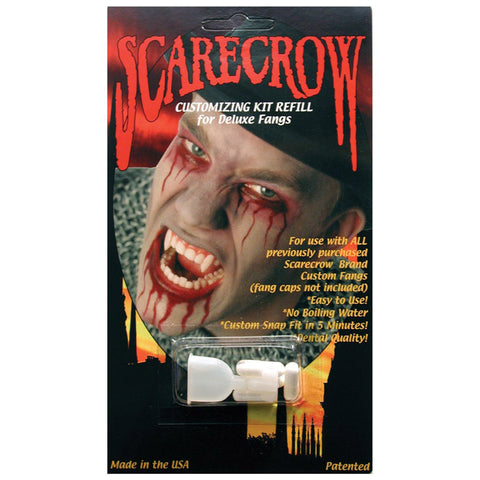 Scarecrow Fangs: Fang Customizing Refill Kit
The Scarecrow Re-Customization kit gives you the chance to re-mold your Scarecrow fangs if you did not get the mold right the first time. Scarecrow's fangs include customizing materials that form a rigid "snap fit" mold in just 5 minutes. You only need to customize the fangs once for years of use, but if for any reason you want to redo the mold, this kit includes everything you need to redo the mold. Each kit give you 2 more chances per tooth to get the perfect mold. These materials can be used to refit a pair of Scarecrow fangs that you currently own.
 This kit does not contain any Scarecrow fangs, just the materials used to fit them.
---
We Also Recommend
---